Seven habits of effective recyclers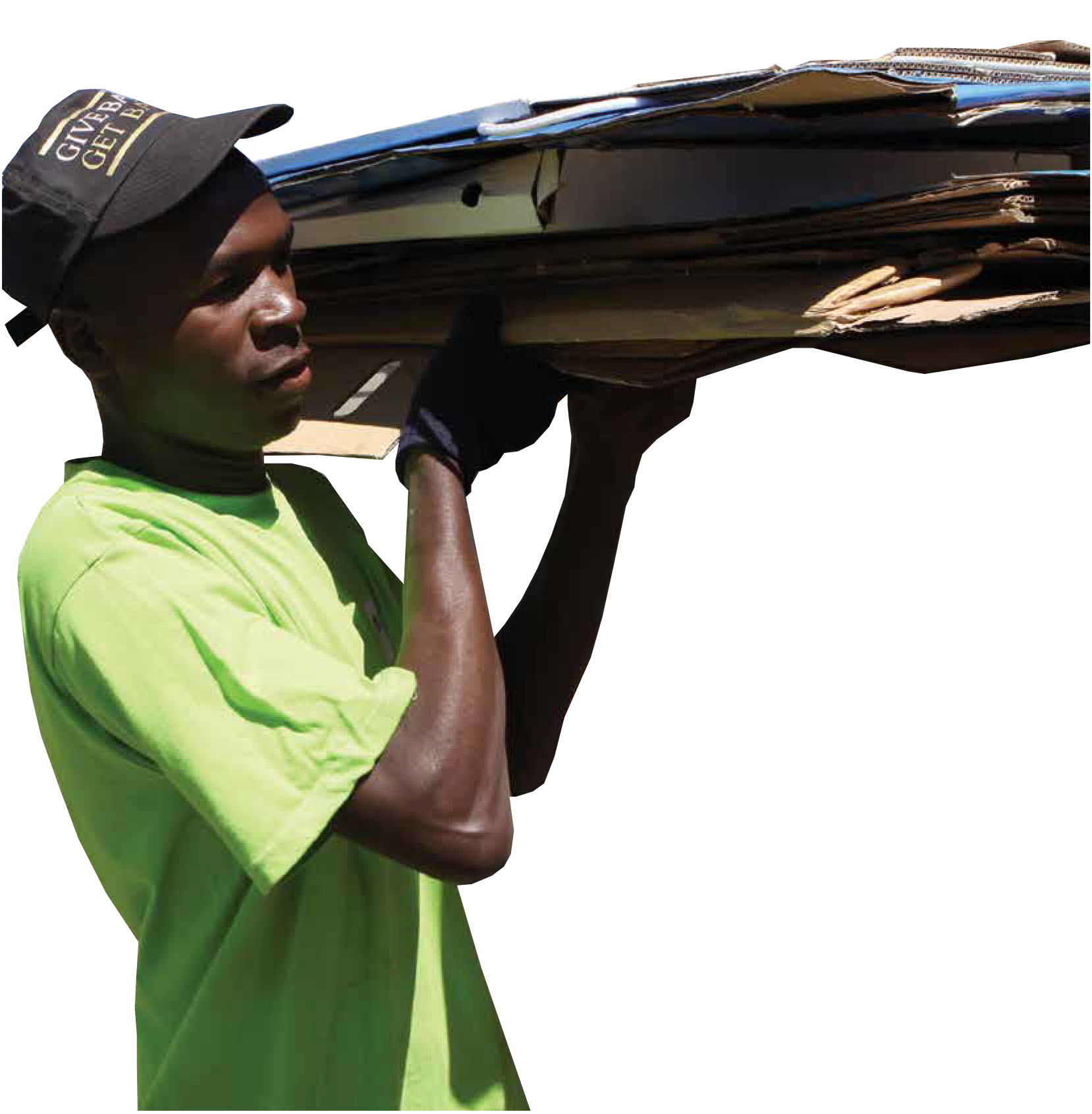 Recycling. A word that fills you with delight or dread. Perhaps you've tried recycling but couldn't find anywhere to drop your items off. Maybe you're hooked and love to see how little waste from your home or office goes to landfill. Or maybe you're trying but you feel you're missing the mark somewhere.
The Paper Recycling Association of South Africa is here to help. "Every day, we use paper and cardboard – paper cups, printed copy paper, cereal boxes, toilet roll cores, and liquid cartons," says Anele Sololo, the association's manager for recycling, training and promotions.
"Last year, the paper recycling industry, conscientious consumers and thousands of collectors kept 1.3 million tonnes of paper, paper boxes and liquid packaging out of landfill. This amount would fill 1,539 Olympic-sized swimming pools," explains Sololo.
By thinking about what we throw away, you can make a big difference.
Here are seven habits to help you get into good garbage habits:
Know why paper recycling is important. It reduces the amount of re-usable paper-based material going to landfill, and allows paper mills to use it to make new products that we use every day. It also creates employment – from the people who walk the streets with their trolleys to big companies employing thousands of people.
Pick one recyclable. Start your new recycling habit with one type of waste stream – paper is sometimes the easiest as there are multiple collection or drop-off methods. Once you get the hang of it, start recycling plastic, glass or tin.
Make space for recycling. Put a paper-only bin or box in an accessible place, preferably near your current rubbish bin. (Space permitting, you may want to have smaller paper-only bins around the house – bathroom (for cosmetic boxes and toilet roll cores), the garage etc.
Think before you throw. Is it re-usable? Is it recyclable?

Recyclable: paper packaging, liquid board packaging (milk and juice cartons, paper cups), newspaper, brochures, and magazines; office paper, telephone directories, paper gift wrap and damaged books that are not suitable for donation.
Separate non-paper packaging (e.g. plastic) from the paper or cardboard.
Not recyclable: tissues and paper towels, nappies, sticky notes, wax- or foil-lined boxes, cement bags, dog food bags and laminated paper.

Keep recyclable paper clean and dry. Don't let liquids and food waste contaminate your paper as this reduces its value for collectors.
Make sure it gets recycled.

Support your neighbourhood waste collector and leave the bags out on an agreed day. This will save him or her having to dig through your smelly bin or bags.
Enrol in a kerbside collection programme.
Drop off at the recycling area at a shopping centre.
Support local schools or community centres if they collect paper for fundraising.

Pay it forward. Get the family involved and use gentle encouragement to keep them recycling.
When you see the reduction in your weekly waste-to-landfill, you will realise the positive impact you are making. Eventually, it becomes second nature.
For more information, please visit www.recyclepaper.co.za.