PAMSA provides education and training related support to its members and the broader pulp and paper industry. Along with partners from academic institutions, the Fibre Processing and Manufacturing SETA and industry representatives, PAMSA promotes career opportunities within our sector.
Career opportunities in the forestry, pulp and paper value chain are limitless: from growing trees in a responsible way to making pulp and paper for everyday products to finding innovative solutions with chemical and process engineering. And just like responsibly farmed trees, the number of careers is always growing.
Pulp and paper technology is a specialist field of chemical engineering which involves the study of the processes required for the conversion of raw materials such as wood or recycled paper into a pulp. This pulp is used to all manner of products such as writing paper, packaging, tissue and even cellulose for use in fabrics and pharmaceuticals!
Depending on the institution, students will learn the science and technology of the various processes such as stock preparation (pulp making), wet end and dry end of the paper machine, and chemical recovery, to name a few.
Pulping, papermaking and recycling operations also need a team of support staff to keep things going: accountants, environmentalists, drivers, mechanics, communicators, marketers and sales people, and so on.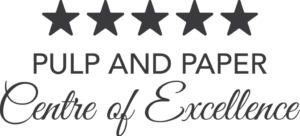 In 2017, PAMSA, in partnership with Umfolozi TVET College and the FP&M Seta opened the Pulp and Paper Centre of Excellence at the college's Mandeni campus. The centre oversees collaborative projects between the paper industry, the Seta and the college, while also managing the pulp and paper occupational programme on behalf of PAMSA and its industry members.
The Centre of Excellence manages learner placement projects (work integrated learning and work-based experience), QCTO qualifications and PAMSA short courses.
The centre, managed by Tharif Hanif, also provides academic support for students studying pulp and paper technology and course and curriculum management for related courses.