We Are Printing Less – Why This Isn't a Good Thing
There's long been a move towards less printing, a paperless society, and this is even more true in 2020. With many working from home, and schools closed for a large part of the year, there has been significantly less consumption of office paper. But that's not necessarily as good as it sounds.
Imagine I suggested that you eat less cornflakes or popcorn so farmers don't have to harvest all their mealie crops. This would be ludicrous. Similarly, in South Africa, paper products are produced from the wood pulp from sustainably managed plantations (not indigenous forests) and recycled paper fibre – which means that the less paper you use, the fewer trees are planted.
South Africa has 850 million trees planted over 676 000 hectares (0.5% of the country's land area). These are dedicated for pulp and paper making*. Less than 10% of this plantation area is harvested each year. More importantly, an average of 320 000 new trees are planted every day** to replace those harvested, and then some!
Digitisation has had an irreversible impact on the global paper and printing sector over the past few decades, with many mills converting machines from printing to packaging grades where it made commercial sense to do so.
As with any commodity, if there is less consumption and demand of office paper, there is less local production. This impact will be felt along the value chain – from forestry (the tree growers) and paper mills to printing companies and media houses.
By planting more trees we are also taking more carbon dioxide out of the atmosphere. Trees use the carbon to grow and the carbon gets locked up in wood and paper products – for their entire lifecycle.
Because the South African forestry sector only harvests a small percentage of timber each year, there are always trees growing – from those that have been newly planted to those nearing maturity, anywhere nine to 19 years depending on the tree type. This crop rotation practice is the heart of renewability and sustainability.
Another important factor is that as trees get older, they are less efficient in their carbon dioxide absorption, so harvesting them at maturity and planting new trees improves the carbon sequestration.
By using less paper – whether it's white paper or cardboard boxes – we are reducing what is available for recovery and recycling. White paper is particularly important for the production of tissue and toilet paper. While tissue makers could use virgin wood fibre, it's not economically viable. Recycling office paper provides them with an alternative fibre. And frankly, why would you want to use good quality virgin fibre for something that … um … gets flushed away?
In short, by printing, you are playing your part in ensuring there are more trees being planted and growing. And while of course you don't have to go and print the whole Internet, you can print responsibly if you follow these guidelines:
Use locally made office paper – this is certified by the Forest Stewardship Council and it supports the local forestry and paper industry and its employees.

Recycled office paper is imported, carrying a hidden carbon footprint.

Print activity sheets for your children, especially as exams loom. Paper has been shown to be best when it comes to studying and revision.
If you're proofreading a report or article, print it.
If you refer to a certain document often, print it. Opening it up on your computer every time uses energy.
Print that email if it's important and you need to refer to it again.
Print, read and recycle.
Oh, and clear out those 20 year-old documents that you really don't need any more and recycle that paper. Your country needs it.
The words of Greenpeace co-founder Dr Patrick Moore are useful here: "We should be growing more trees and using more wood. If [those] land owners had no market for wood, they would clear the forest away and grow something else they could make money from instead.
"When you go into a lumber [wood] yard, you are given the impression that by buying wood you are causing the forest to be lost, when in fact what you are doing is sending a signal into the market to plant more trees."
*South Africa's pulp and paper mills not only make paper for our printers. They make pulp for use in packaging (like your Friday pizza box) and hygiene products, as well as cellulose-based materials such as sponges, viscose fabrics and microcrystalline cellulose for foodstuffs and pharmaceuticals.
**This is based on 260 working days per year, according to Forestry South Africa.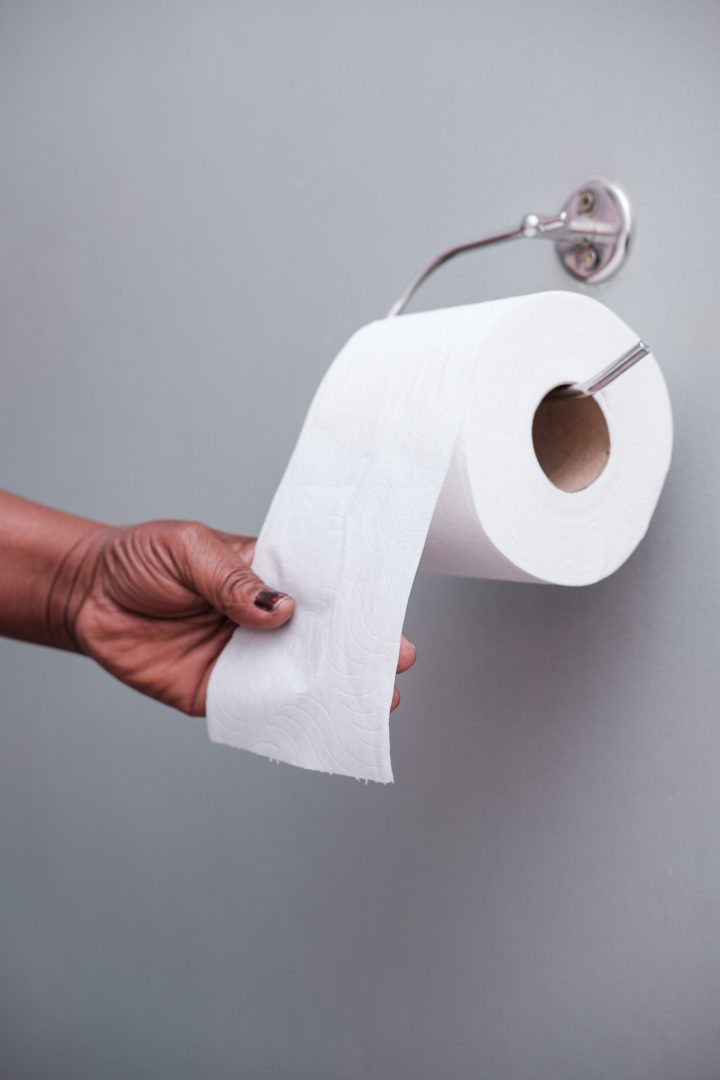 This is an opinion piece by Samantha Choles, Paper Manufacturers Association of South Africa