Through its various programmes and partnerships, RecyclePaperZA advocates improved paper recycling and efficient separation at source at businesses, homes and schools.
Entrepreneurship Training Course
The sale of recyclable materials provides economic opportunity for waste collectors and creates jobs in small and medium enterprises thus helping to alleviate poverty. It is these opportunities for community upliftment are the foundation for RecyclePaperZA's endeavour to make a difference both economically and the environment.
Many South Africans rely on recycling for their livelihoods – whether as an informal waste collector, a small business owner or someone working for a larger company.
Funded by the FP&M Seta (Fibre Processing and Manufacturing Sector Education and Training Authority), the four-day entrepreneurship training course is aimed at informal waste collector (waste pickers), collectors that are part of co-operative and entrepreneurs with their own recycling business or wanting to start their own recycling business. We even welcome the attendance of people with disabilities and pensioners seeking an additional income stream or
We also seek to encourage  unemployed youth to see recycling as a potential business, and more importantly as an alternative to finding employment in the mainstream, hence the focus on business and finance management in the modules. 
RecyclePaperZA seeks to open their minds to the possibility of turning what waste collectors do into a micro business.
Course participants receive a Certificate of Achievement if they attend all four days of the training.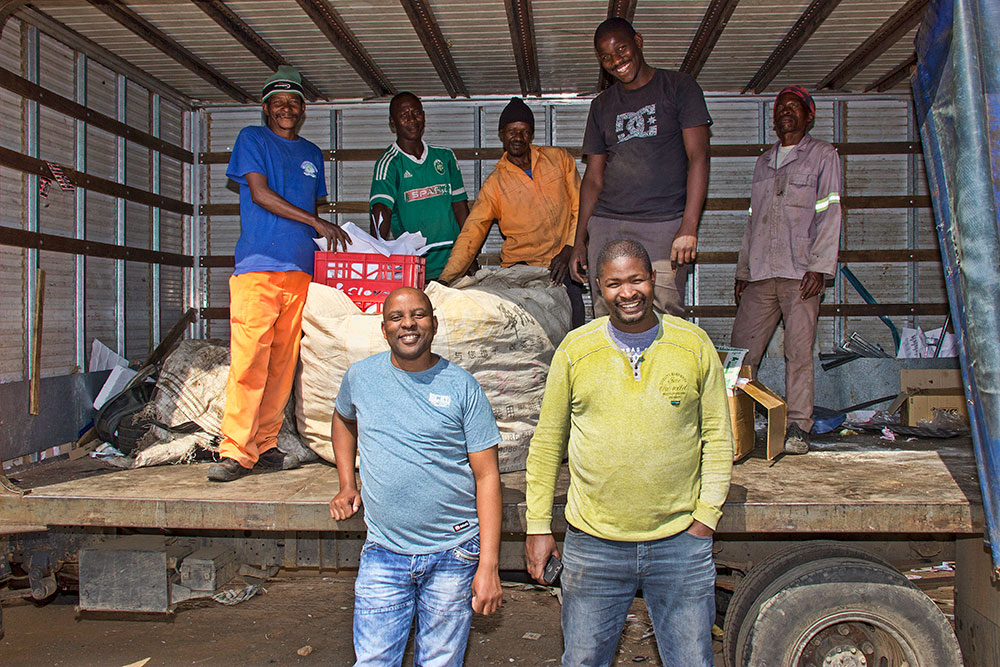 The course aims to:
Support the establishment of small, medium and micro enterprises in the recycling economy
Promote sustainable enterprise growth and job creation by providing attendees with the necessary skills and training to start their own paper recycling business
Create efficiency in the collection, recycling and disposal of recyclable paper
Ensure best practice in recycling through educational work and technical support
Ensure good quality paper is recovered for the paper recycling industry
Obligation of the participants
Persons selected for the training MUST have a genuine interest in recycling, particularly in starting a small business or co-operative.
Participants must:
Commit to attend all four days of training and make the necessary arrangements to do so.
The attendance certificate will not be issued if the participant has not attended all four days of training.
To be on time every morning.
To actively participate in 'class'.
To complete the evaluation form before they leave on the last day of training.
To assist fellow participants where possible.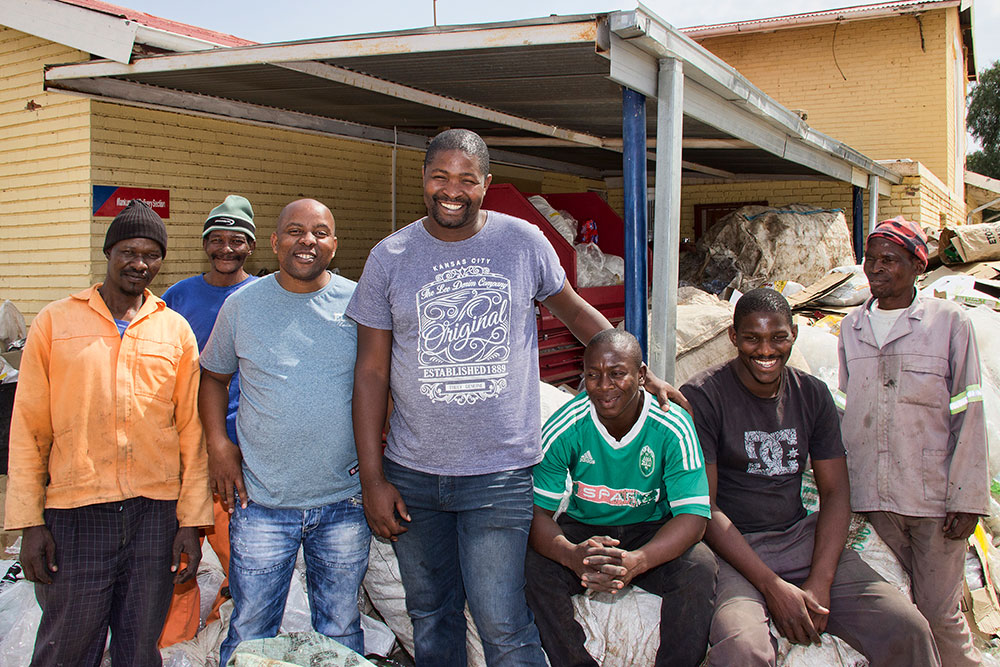 Course topics
Paper collection and recycling
Milk and juice cartons recycling
Pet recycling
Entrepreneurship and small business basics
Business communication
Swot analysis
Business research and planning the business venture
The business environment
Basic business finance
Writing a business plan
Training on glass recycling, cans recycling and plastics recycling will be included but only if the relevant trainer or subject expert is available.
Municipality Training Programme
As the popularity of the entrepreneurship training course grew, we saw the potential to educate municipal workers and communities on what is recyclable and to encourage them to separate the various materials.  
RecyclePaperZA believes that an enlightened community is a responsible community in terms of effective and efficient waste management, and to this end co-hosts one-day workshops at the request of a municipality. While some municipal workers will attend, the host municipality will invite waste pickers and collectors from the area as well as the community – an attempt to encourage recycling and reduce litter.  Every waste stream gets a one-hour slot to educate and train on their particular recyclable material. 
Request a Municipal Workshop