Local Lake St Lucia team scoops South African Wetland Awards
A dedicated team of South African environmentalists, Andrew Zaloumis, Nicolette Forbes, Bronwyn James and Peter Gardiner, scooped two awards for their work in conserving Africa's largest and oldest proclaimed estuarine system.
The team has worked together over decades to ensure that one of the world's greatest natural treasures will endure for generations to come.
At the National Wetlands Indaba at the end of October, Zaloumis, founder CEO of iSimangaliso, and Gardiner, Mondi's group natural resources manager, received the South African National Wetlands Society Stewardship Award.
The award recognises the significant contribution that Zaloumis and Gardiner have made towards securing effective and sustainable management of the Lake St Lucia estuary and associated wetlands, through a partnership that saw key land being brought under conservation in order to conserve wetland health, eco-services and biodiversity.
Colleagues Bronwyn James, senior manager: research, policy and planning at iSimangaliso and Nicolette Forbes, managing director of Marine and Estuarine Research, were also recognised for their work on the restoration of the Lake St Lucia Estuarine and Wetland System.
They received the Wetland Science and Research award for making a significant contribution towards wetland scientific research that provided a sound basis for informed management action to restore the Lake St Lucia estuarine system.
Key drivers
The two projects are key drivers to the conservation and restoration of the 350km² Lake St Lucia estuarine system, a global natural wonder and one of South Africa's poorest regions.
'It takes an extra-ordinary combination of bold management, vision, scientific knowledge and research, financial acumen and a deep understanding of the social and economic dynamics within communities living on the margin to reverse the devastating effects of decades of human intervention on multiple sensitively-balanced ecosystems that have co-existed for centuries and together created a place of natural wonder and beauty,' said Nicolette Forbes.
Arguably, this is one of the largest restoration initiatives of its kind.
Elephants, buffalo and African serval or Savannah Stalkers now roam where 20,000 ha of commercial plantations used to exist.
Grey crown cranes, known indicators of a healthy wetland and grassland habitat, are back and breeding, alongside Secretary birds and waterbuck in rich wetlands that were covered by plantations not so long ago.
Lake St Lucia is now receiving fresh water from the uMfolozi River after 60 years of being separated from it.
Negative impacts reversed
The knock-on effects of significant negative ecological and livelihood impacts are beginning to be reversed, and the system is starting to show signs of healing after the removal of some 12000ha of plantations and 1.3 million cubic metres of dredge spoil.
The desiccated lake bed that as recently as 2016 could be traversed on foot, is now covered with water.
Andrew Zaloumis comments, 'Lake St Lucia and its wildlands are now looking, smelling and feeling like a true African park, providing refuge for many rare, endangered and endemic species, as well migrant estuary-dependent invertebrates, fish, 50% of South Africa's water birds and South Africa's largest crocodiles and hippo population.'
'Significantly, in the context of this turn-around, people are able to reconnect with nature, giving communities access to and equity in conservation, and providing sustainable income and employment to some of the most impoverished communities in the country.'
Community benefits
The Lake St Lucia estuarine and wetland system supports some 8 000 direct tourism jobs and accounts for some 7% of KZN tourism GDP.
The restoration of this globally significant wetland complex contributes to the livelihoods of some 80 000 people living in 15 000 households situated within 15km of the system, who rely significantly on the eco-system services it provides.
In his acceptance speech, Andrew Zaloumis recognised the work of Terri Castis, Prof Derek Stretch and Prof Ticky Forbes, acknowledging the value of the work implemented by people like Terri Castis, whose business and financial acumen built the foundation on which the projects were able to function as successfully as they did.
Paraphrasing Al Gore, Zaloumis said,'In conservation, fight like the world depends on it, because your children's world does.'
Source: Zululand Observer. Original article penned by Larry Bentley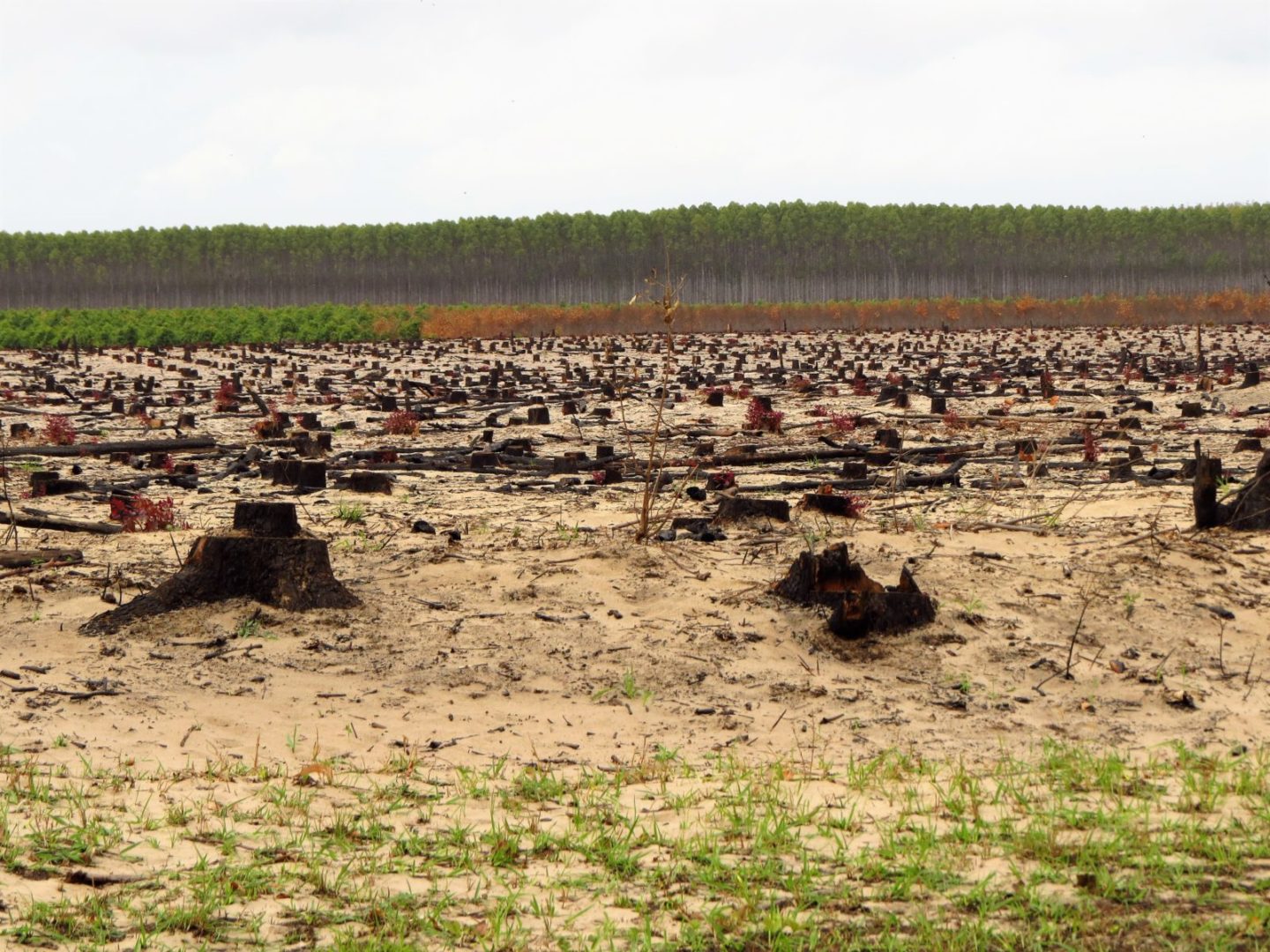 The removal of the pine and eucalyptus trees on Western Shores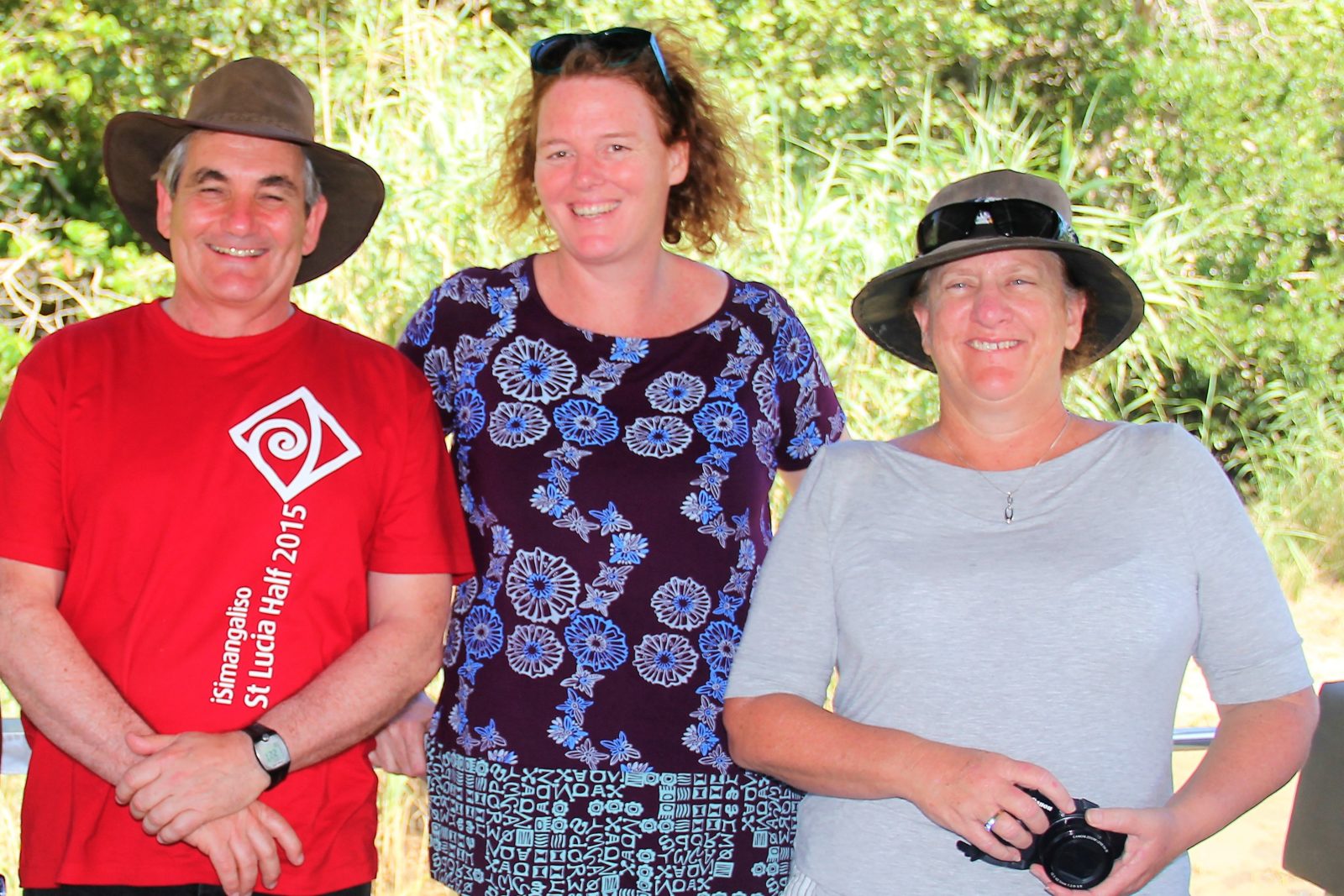 Andrew Zaloumis, Bronwyn James (iSimangaliso GEF Project Manager), Nicolette Forbes (Estuarine Ecologist, Marine and Estuarine Research) PHOTO: Larry Bentley, Zululand Observer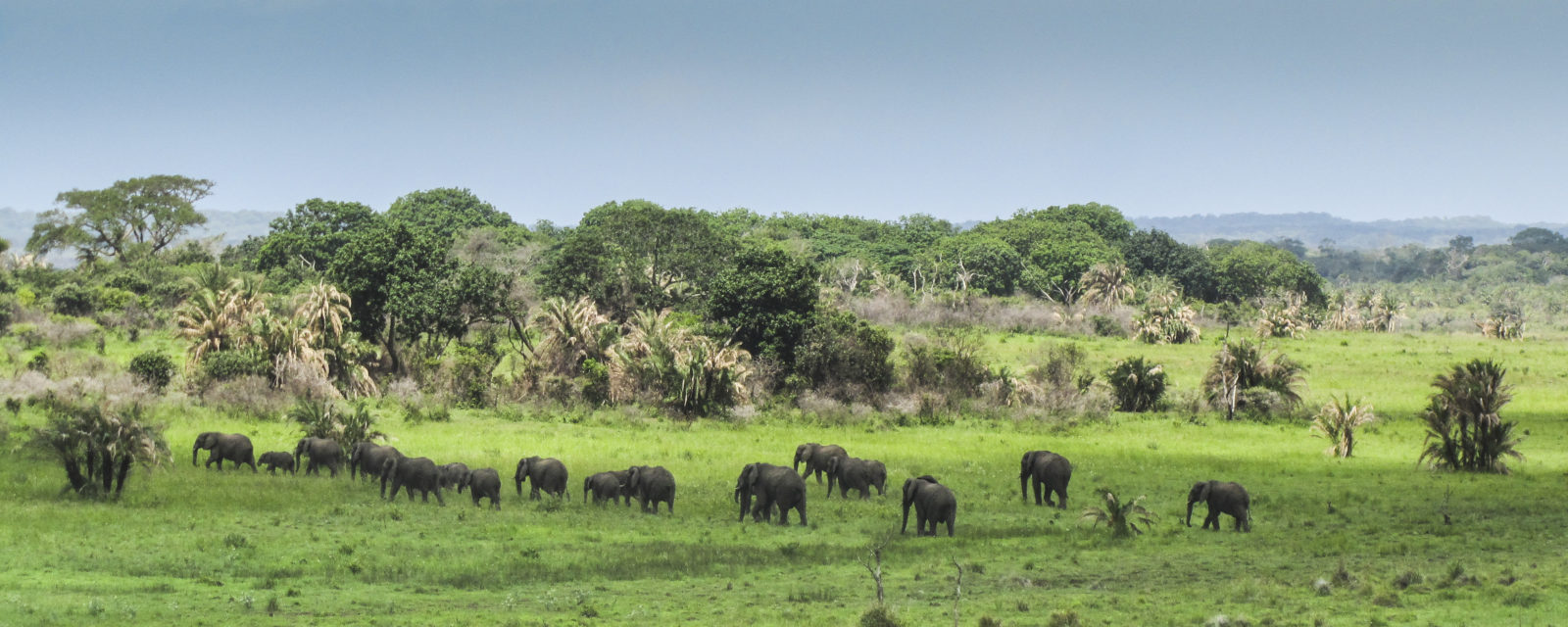 Elephants in the rehabilitated area