Drive to Increase Recycling of Beverage Cartons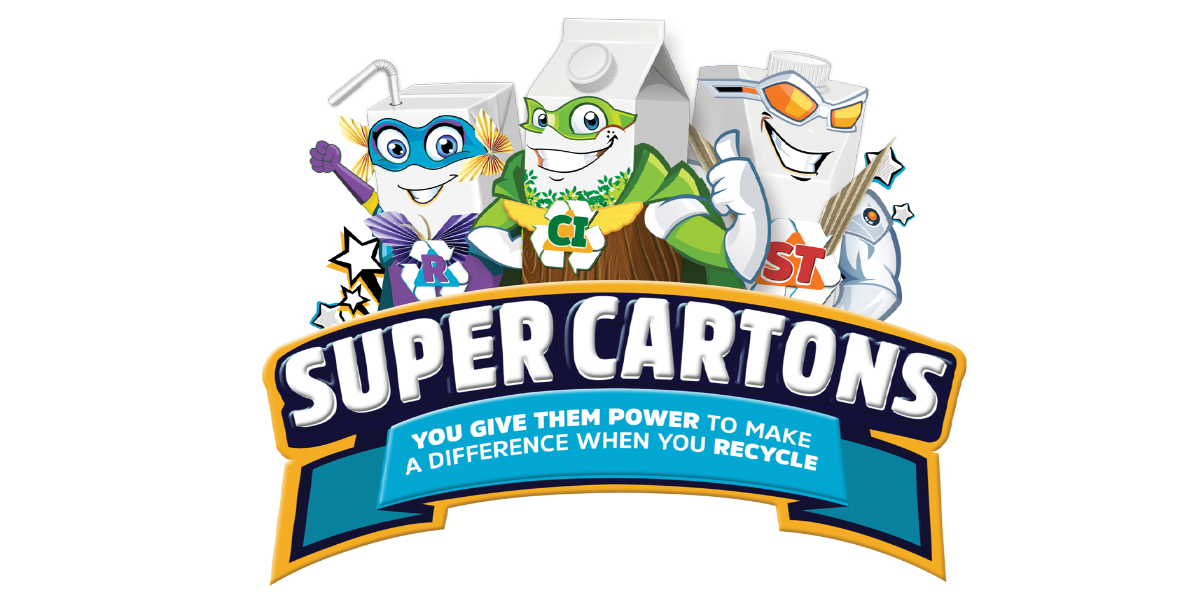 JOHANNESBURG, MARCH 9, 2021 – South Africa is ahead of the curve for paper recycling – 68.4% of paper we use is recovered for recycling, against a global average of 59.3%. However, only a small percentage of that includes food and beverage cartons – which, if included, could increase the country's paper recovery and recycling rate significantly.
Francois Marais, manager of Fibre Circle, says many South Africans are unaware that these cartons can be recycled – which is why Fibre Circle is launching an awareness campaign. Fibre Circle is the producer responsibility organisation (PRO) for the South African paper and paper packaging sector, and has partnered with Nampak Liquid Cartons, SIG Combibloc and Tetra Pak South Africa for the Super Cartons campaign.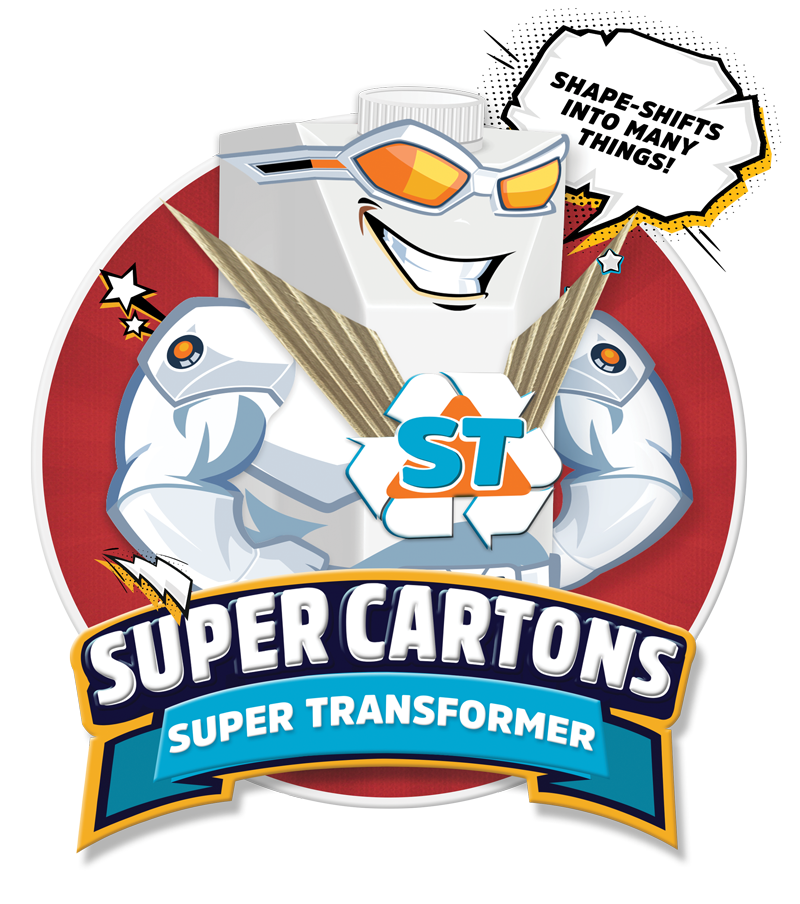 The campaign isn't just for adult consumers – children will also learn the benefits of recycling these containers through three Super Carton superheroes: Captain Infinity, Dr Renewable and Super Transformer. Details will be shared on Facebook and Fibre Circle's website, consumers can enter a competition and win one of 10 cash prizes of R1 000, plus there will be an in-store roll-out of displays at participating Checkers, Checkers Hyper, Pick n Pay and Spar stores in Gauteng.
The thrust of the campaign is to raise awareness among South African consumers that when they recycle cartons locally, they unlock their true value. The superhero theme personifies this value as a superpower.
"Cartons are made primarily from paperboard, and lined with thin layers of plastic, or plastic and foil called polyalu," says Marais. "These are important for ensuring the liquid or dry food is sealed in and has a long shelf life. In addition, some of these cartons have caps or straws made of plastic.
"But those layers can be separated and recycled. The cartons go through a special pulping process, where the paperboard reduces into a pulp and separates from the polyalu layers. The pulp is then used to make new paper-based products, and the polyalu components go towards making products such as crates, roof tiles and other moulded plastic items."
Marais says South Africans recycle about 1.2 million tonnes of paper per year (Paper Manufacturers Association of South Africa, 2020), which equates to about 219 soccer pitches' worth of paper that doesn't end up in the landfills, and instead is recycled into a variety of paper and packaging products.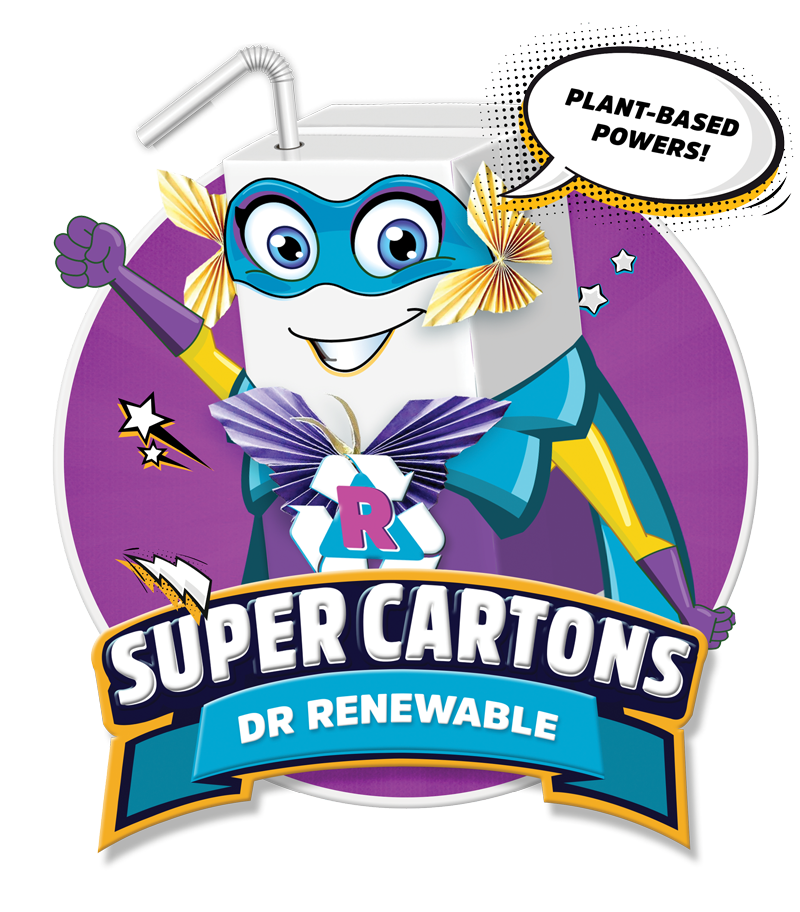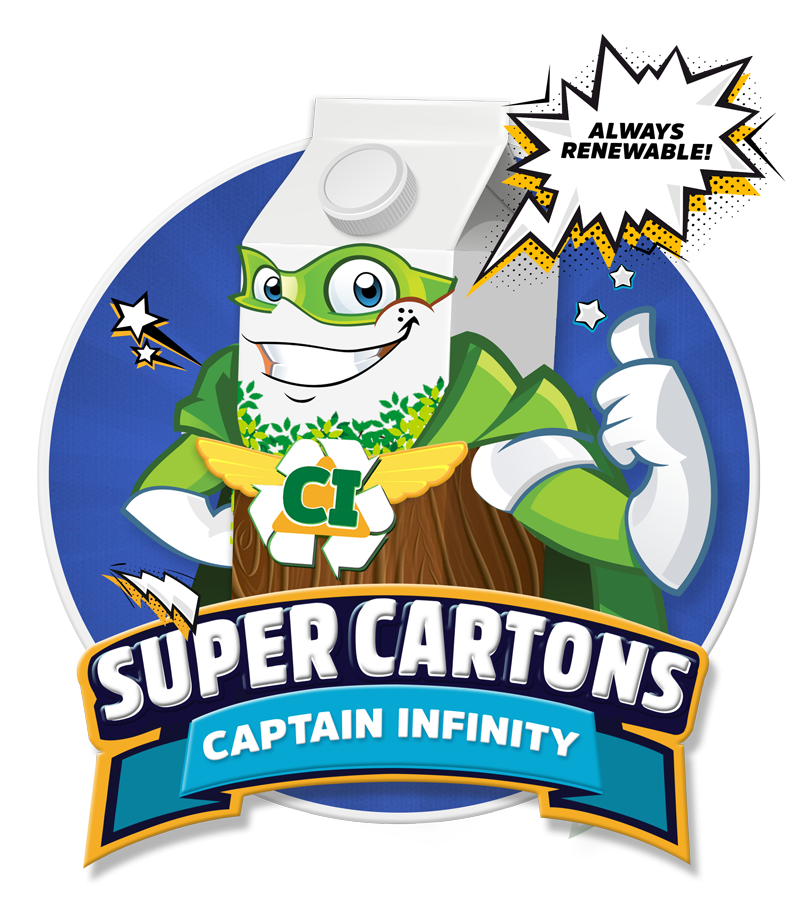 "Imagine if we could add food and beverage cartons to that number," says Marais. "And it's really easy to do – once empty, flatten the carton, replace the cap or push the straw in, and put it with your other paper recycling. And if you don't subscribe to a paper recycling service, simply put them in a separate bag with your other recyclables, and place them next to your rubbish bin for your neighbourhood recycling collector." Alternatively, they can be placed inside one of 2 000 green Mpact Recycling paperbanks countrywide.